WE WORK TO PREVENT
PLASTIC WASTE
Refill and reuse is the best way to
prevent single use plastic and
LESS operates a range of solutions
Read about our work, join the
#RefillRevolution and make a
difference
We're preventing single use plastic several ways
Read more and join the fight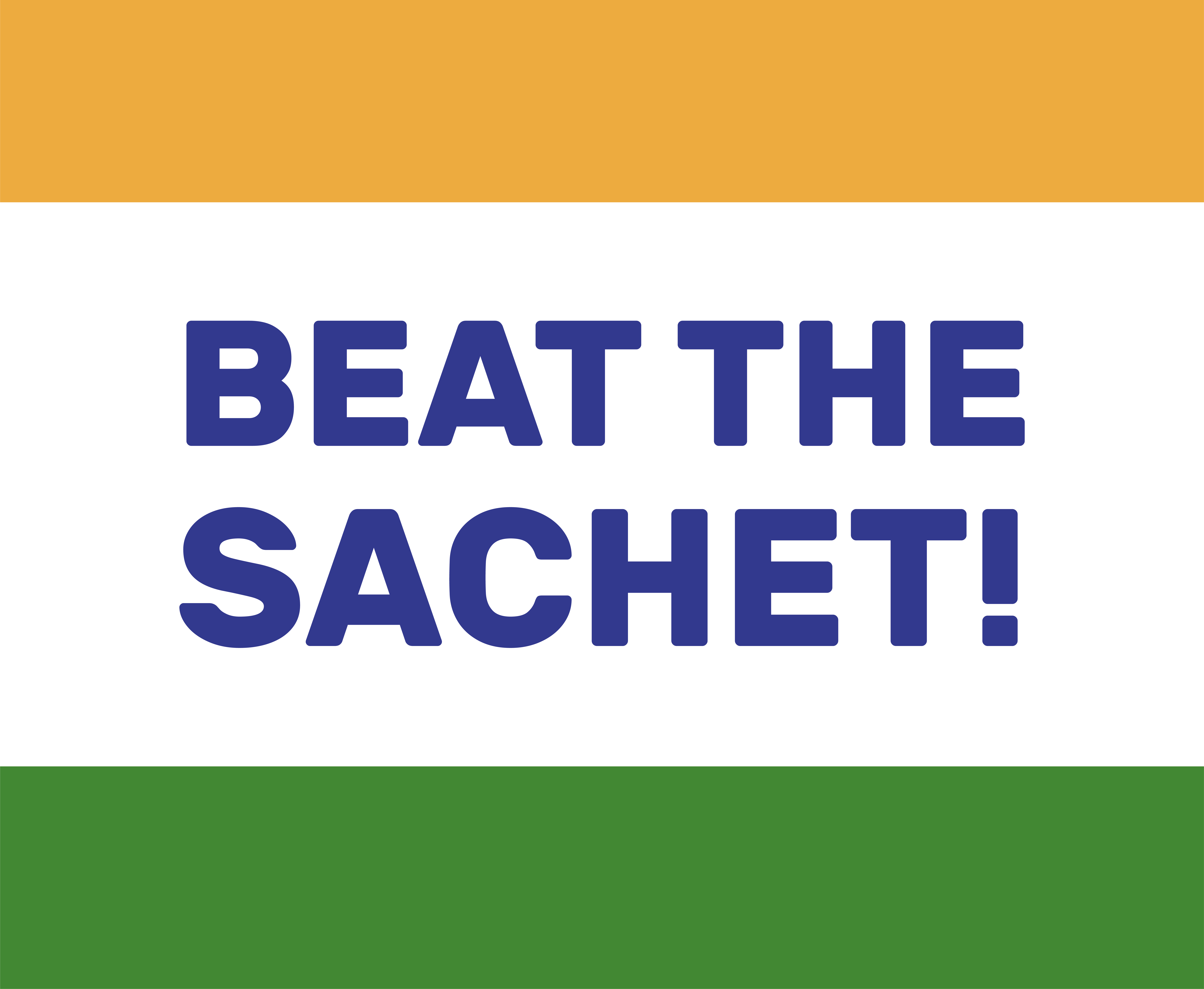 Our work with NGOs and companies in India to identify reusable alternatives to disposable flexible plastic sachets, a primary cause of ocean plastic

Top up your bottles with our 1L/2L/5L containers to save money and prevent plastic
WORKING IN INDIA TO BEAT THE SACHET
Sachets are probably the most damaging form of plastic packaging and cause of much of the ocean's microplastic
We are working with NGOs and companies in India
Feasibility studies are complete and pilot operations are set to start in November 2022
Read more about this part-charity funded project, and support us here
REFILL AT HOME TO PREVENT PLASTIC WASTE
(and save money!)
Top up your own bottles at home to reduce plastic waste and save money too! And 10% of every penny spent goes to our India project
Choose from a growing range of top brands. We send you products in 1L, 2L, 5L or 20L containers and when these are empty you mail them back (for free) so we can wash and reuse them
Refill with less plastic, less cost and less hassle!
GET READY FOR REUSE
Reuse is coming, but it can be complicated and expensive to implement
We help leading companies and brands:
Understand the options
Build strategies to get brands into reuse
Help implement reuse solutions that completely remove or greater reduce plastic waste
For personal and household care essentials
GET REFILLED PRODUCTS DELIVERED
Our doorstep delivery service offers all our brands and does the cleaning and refilling for you
It's like the traditional milk round but for personal care and household products
Currently in pilot and closed to new customers​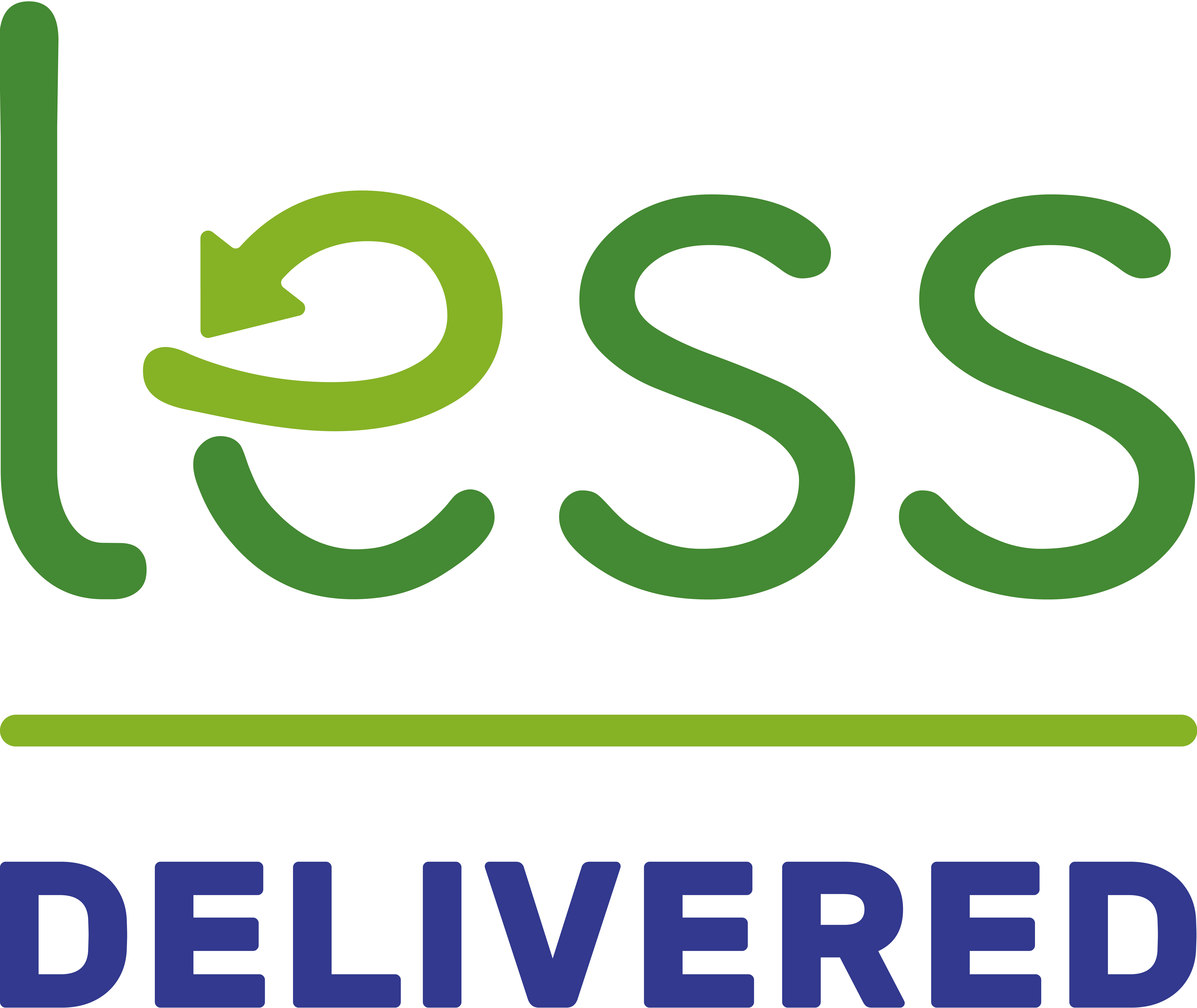 SUPPORT OUR WORK WITH CHARITIES – GET A REFILLABLE WATER BOTTLE
All proceeds go to support our work with charities in India
Durable and reusable
CIRCULARITY CONSULTANTS
LESS provides a range of consulting and advisory services, to help organisations become more circular
Our team has experience innovating, designing and implementing circular solutions for a range of consumer products in the UK and India
We've worked with some of the largest corporations, secured funding from various leading grant funders, developed IP-protected innovations and worked with brands and customers through launch and growth phases
FROM OUR BLOG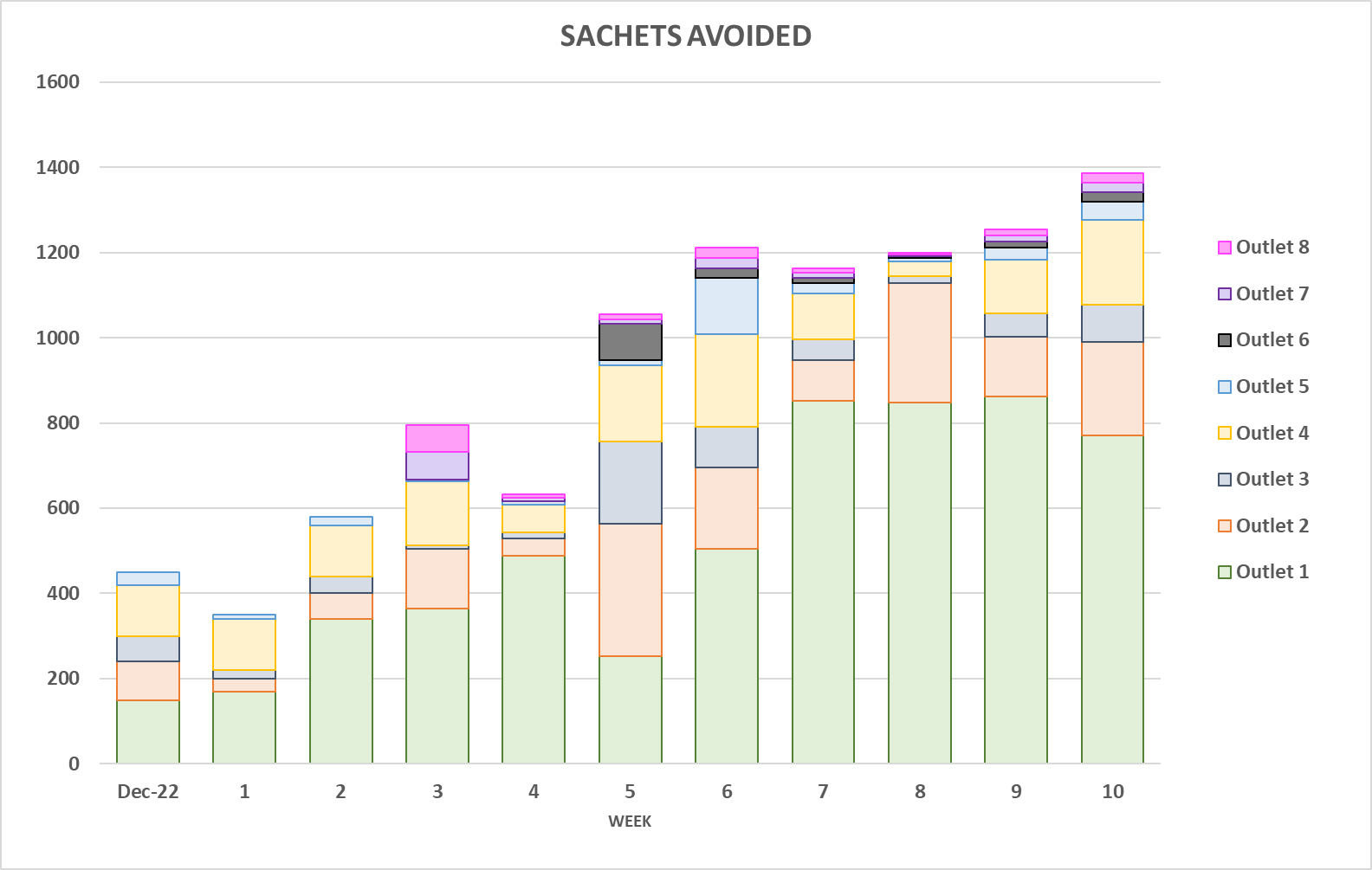 Our pilot has been going six months, the headline news is that our refill alternative to sachets is working.
We've been testing three ways to distribute bulk product and have faced teething problems with all three, but for the most part things have gone extraordinarily well. The solution works well in urban and rural villages and seems especially well suited to low-income household.
After receiving a small free sample, consumers pay the same unit price point as the market leading sachet (Clinic Plus), and bulk distributors purchase from us.more...
Want to stay up to date? Subscribe to our Newsletter!